"Behold, the Lamb of God, who takes away the sin of the world!"
– John 1:29
Yesterday, I was running late to Neighborhood Group (my church's version of home group/community group). According to Google Apple maps, it was going to take 24 minutes to get there in traffic, so I had 0 minutes of buffer.
Then, of course, when I was 2 minutes away from my house I realized I'd forgotten to bring the cupcakes I had signed up to bring.
#fail
I turned around, picked up the cupcakes, and re-started my trip consumed with annoyance at myself for being both forgetful and tardy.
Yet God is gracious and merciful, and gave me this: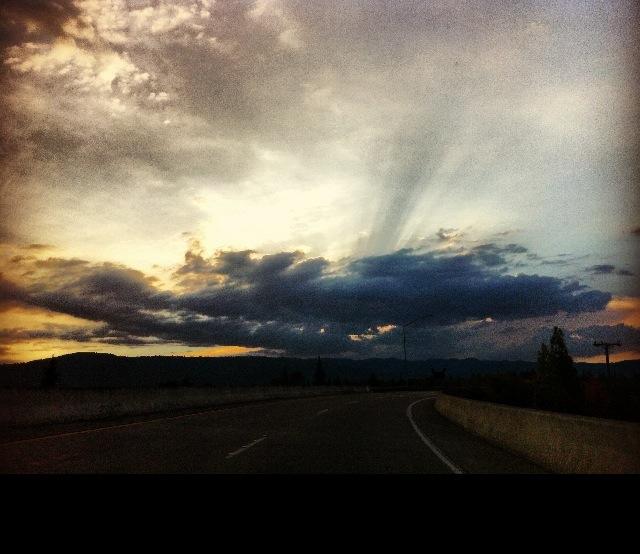 These pictures don't do it justice, but the view I had of the sky took my breath away. I was no longer consumed by my circumstance when I witnessed something beautiful.
The next 20 minutes went by in a flash, and I tried to take as many pictures as possible to show my Neighborhood Group the breathtaking sunset I witnessed.
When you are captivated by something beautiful, you can't keep it to yourself.
"I've met an ultimate beauty I can't stop talking about. His name is Jesus."
– Justin Buzzard

"Behold, the Lamb of God, who takes away the sin of the world!"
– John 1:29